2019-12-12
It's here! I'm so excited to release this pattern to you! I have worked very hard for the last week getting everything ready to go in time for Christmas and it looks like it's going to work out after all!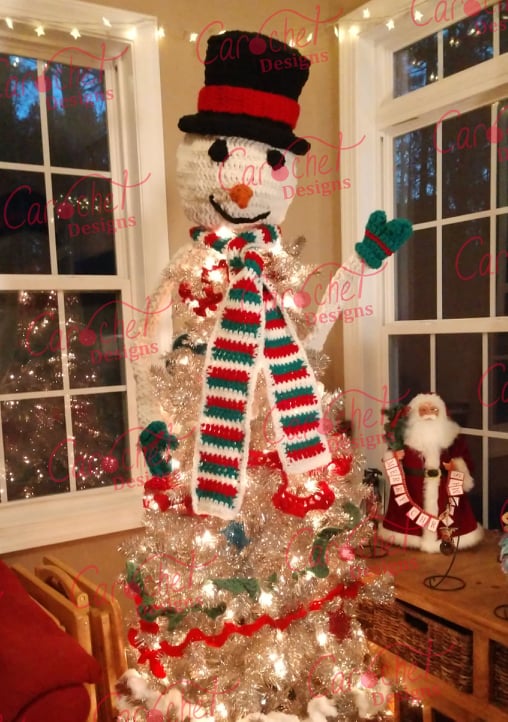 Isn't he adorable? I had so much fun making him! I released my garland pattern a couple of weeks ago and realized that my tree needed a topper of some sort. I started researching and really didn't like anything I saw that was manufactured. And this tree is in my Yarn Vault, and is destined for handmade ornaments, so why not make something for it?
The something had to be really special though. A star is beautiful, but I like big, creative things, so it seemed too minimal. I wanted a LOT OF PERSONALITY!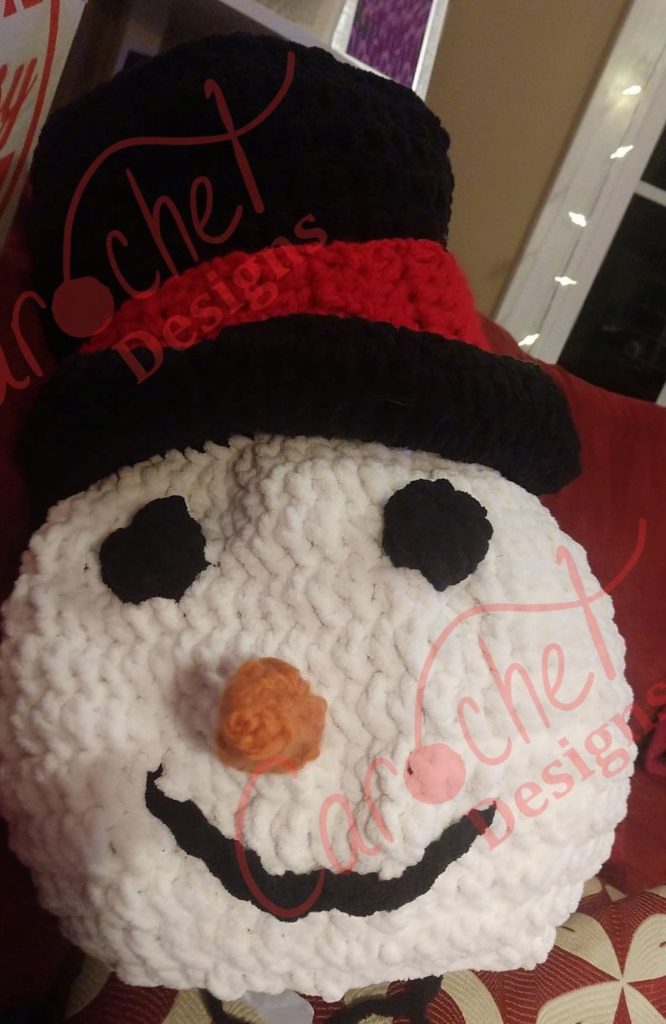 Thus Mr. Snowman was born. He has a lot of character and really brightens the room with his cheerful smile and welcoming wave, don't you think?
This pattern was thrown together very quickly and I didn't have time to test it. Because of that, I'm offering a ONE HUNDRED PERCENT Discount for the first 100 purchases in the first 48 hours.
In addition, if you are the first one to find a mistake that requires correction, I will offer you one free future pattern! I have 15 patterns waiting to be released over the next few months so there will be plenty to choose from!
Click here for the coupon code!
There are some pictures included in the pattern which will be updated as I make a second version.
I hope you love him as much as I do!
Happy Hooking!