2020-01-30
Yes! The location is official! We are meeting in New Orleans this year! I'm not sure how much sightseeing I'll actually do, but Laissez les bon temps rouler!
We will be at the Downtown Marriott at the Convention Center. More information is available here: https://www.crochet.org/page/CL20Location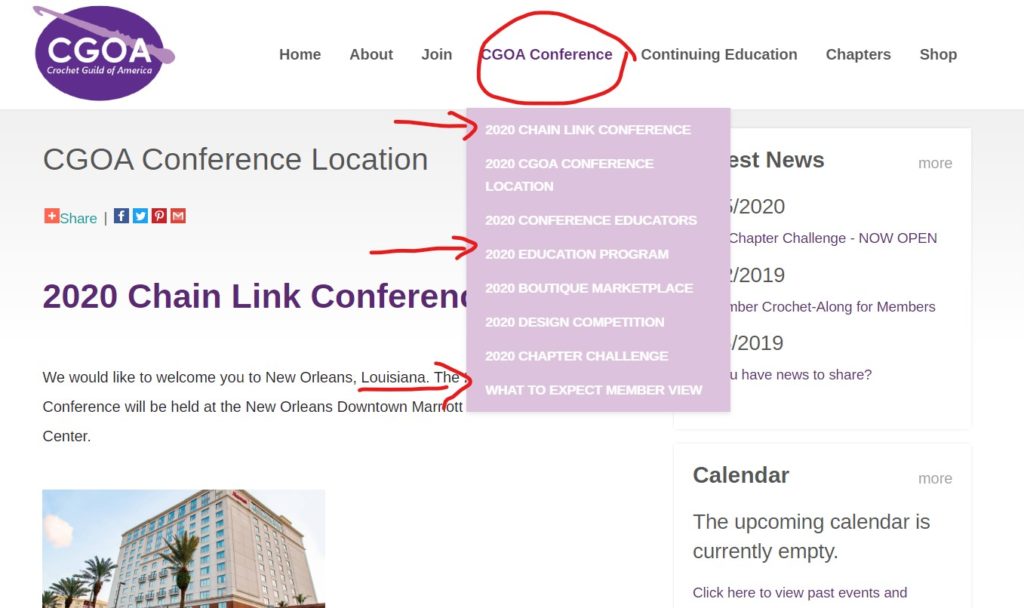 Mouse over CGOA Conference and that menu will pop up. Lots of good information available. I love going to conferences and I think this year I'm going to take the certified teacher's class so maybe soon I can start teaching!
Will you be there?